Why is it so important to create a Network Marketing System that Duplicates?
Well because my friend, you want to create as much time freedom for yourself and your family as possible.
By creating a Network Marketing System that duplicates, it will free up time to spend doing other businesses activities.
Such as team trainings, one on one coaching sessions, creating content, or blogging.
Today I am going to share with you 3 Points to consider When Creating a Network Marketing System that Duplicates.
Questions, Questions, and the same Question
Do you notice that you get the same questions asked over and over again? Maybe you have created a copy/paste message that you keep on your phone or laptop to make it easier so you don't have to continually create the message.
That would be a good option. But I have a better solution for you.
If you have a Facebook group for your team and/or prospects, you can create a guide for the most frequently asked questions.
In the Guides, you can either create a video for demonstration purposes, especially if you are needing to navigate an explanation of the back office or show a specific tool tutorial, or you can simply type out instructions.
You will have frequently asked questions from your team members and as well as your customers. So be sure to create these Guides specific to each group.
This is a simplified way to teach and train your team to tag their new customers and business partners.
You cannot be everything to everyone or you will burn out in a hot minute. Leverage your time by creating videos or instructions in the guide section to free up your time.
What To Do When You Enroll a New Customer or Business Partner
When you enroll a new team member, you want their first experiences to be impactful. So this particular piece needs to be carefully considered.
After all, you did a lot of work to get your new member, so let's not lose them at the starting gate.
Successful on-boarding can be the life or death of your business. You need to make sure that your new enrollee has everything they need to launch their business with you.
I have seen people use checklists and different groups to on-board. But in my experience, utilizing the Guides section in the Facebook Group optimizes the on-boarding process.
It is vital that the new member understands how to access their back office, how to enroll new members themselves, what groups they need to be in to access trainings, what groups they are to send their prospects to, how and when to post, how to have an effective social media flow to get more leads, and sales.
I also believe there is one more piece that is crucial to grow your business.
Effective Posting Plans
In the world of online access, more and more people are building a business online.
However, most don't know how to effectively launch, grow and scale their NWM business, let alone posting content that attracts their perfect prospects.
People are fed up with spammy techniques and tactics that leave them feeling slimy and sleazy.
So you need to have done for you content for those team members that don't understand how to effectively create an post content on social media.
It's imperative to create attractive content in such a way that it boosts the algorithm and has prospects raising their hand. People don't want to bug their friends and family. They want a system that does as much work for them as possible.
If your Network Marketing systems don't duplicate, then you will likely not succeed at building a profitable Network Marketing Business.
I remember all too well, when I was in a previous company, that their system was not duplicatable.
How do I know that, because one of the top leaders and mentors was working an average of 80 plus hours a week, flying all over the country. Virtually no one wanted that life building a business, especially me. And because of that system, I left knowing that I didn't want to build a business that way.
As more and more Network Marketing Companies conduct their business online, it is imperative to have systems that duplicate.
When you can enroll new members while on vacation by simply tagging them in the first post of your on-boarding system, then you have succeeded.
The system needs to be effective for newbies to seasoned marketers alike.
The newbie has to be able to turn around and enroll new members the same day they joined the company without needing to have anything mastered.
If you are looking to join a team that has everything that I have described and has proven systems that convert, then grab a spot on my calendar and lets chat.
It takes time to create systems and evaluate them for effectiveness. We already have that taken care of for you.
I don't just work with anybody. I am looking for those that want to make a big impact in their families future as well as impacting the world.
If that resonates with you, then let's evaluate working together. Simply grab a spot on my calendar.
You can also check out my Work With Me Page.
If you found this article helpful, please leave a comment below or share with someone else.
To Your Success,
JEN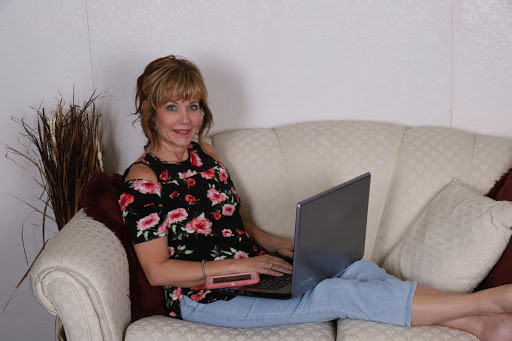 Disclosure: Some of the links in this blog are affiliate links, and if you go through them to make a purchase, I will earn a commission. Keep in mind that I link these companies, products, and courses because of their quality and not because I earn a commission. The decision is completely in your hands.