You're probably wondering why so many people fail at network marketing. Maybe if you are like me, you have experienced this firsthand.
Failing is not because I didn't try, but because I was missing the 4 critical components that I will be sharing with you today.
In this blog, I'm going to share with you the 4 biggest reasons why people fail and how you can avoid it.
If you prefer to learn by video, then grab this training from my Youtube Channel by clicking here.
Now I don't know about you, but it's not my first rodeo with the network marketing business model.
I have definitely had my ups and downs with this industry.
But when it boils down to the nuts and bolts of success, I have paid my dues so that you don't have to.
So today, I'm going to share with you, the 4 biggest reasons why people fail at network marketing.
So let's dive in.
#1-Most Network Marketers Partner with The Pattern of Seasons.
What do I mean by this?
Have you ever noticed that when the Spring and Summer Seasons arrive, most Network Marketers stop showing up in their business.
Maybe you have even experienced this yourself.
Have you found yourself to stop posting to social media, stop showing up on live videos, promoting your business, completing follow ups, providing great customer service to your clients. and so on.
What about wanting to enjoy the seasons, go to the beach, take vacations, go camping, and generally stop building your business.
I get it. It's a great time of the year to enjoy the great outdoors.
But what happens, is when we move into fall, our business results are minimal.
Why? Because we chose to partner with the pattern of seasons and while others chose to stay plugged into their business, we didn't and therefore we don't reap the benefits.
In general, the network marketers that chose to stay present in their business during all seasons, see an explosion in volume and sales.
I have lived this firsthand. It was difficult for me to stay plugged in when everyone else was appearing to be having the time of their lives.
But when I actually lived this out, and saw the growth in my business, it was well worth the work.
And I want you to reap the benefits for yourself.
Now don't get me wrong, I enjoy the spring and summer as well. But if you want to capitalize in the fall, when business growth blooms, you got to stay engaged in your business when others are not.
It is delayed gratification, but this is where the success shows up. This is where your are rewarded for your efforts.
Pro Tip. Stay plugged in to your business through ALL seasons.
#2-Lack of Consistency in Your Network Marketing Business
This point ties in to the first tip, however it encompasses your business in general.
You have probably heard this statement numerous times. Consistency is Key!
And it is 100% true.
Your business results are a direct correlation to your consistency.
"Consistency is Key"
Your potential customers and business partners will NOT partner with someone who posts and ghosts.
They want to know that you are going to be there for them for the long haul.
Not just for a season.
They want to partner with someone who has their back. Who they can rely on to ask questions.
Potential partners have no desire to enroll with you if you are not consistent in your business every single day.
If you want a thriving business, stay consistent and plugged in to your audience.
Serve them and serve them well.
#3-Unable to Move Your Network Marketing Business from Warm Market to Cold Market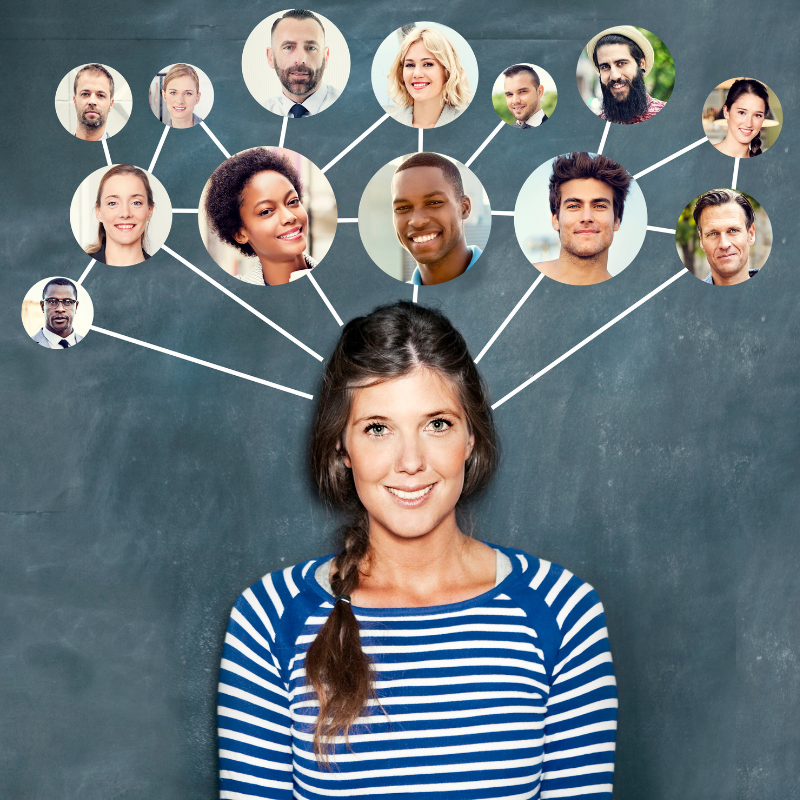 This is one of the biggest reasons I see why network marketers fail.
Most network marketing leaders only teach how to bug your family and friends. How to connect with your warm audience.
Once you have moved through your warm market, most don't know how to transition to their cold market.
If you are sending copy and paste messages to this market, you are going to fail, and fail big. This is not the way to warm up your cold audience.
I have to be honest here, I was a spammy network marketer. I didn't know how to transition into my cold audience. It is definitely a skillset.
Have you experienced this before? It's allright. Don't beat yourself up. We all have a learning curve and we don't know what we don't know.
Most people quit network marketing when they have arrived at this point in their business and thus another reason why network marketing has got a bad rap.
This point usually occurs around the 3-5 month mark.
It is vital to your business results that you learn how to connect and communicate with your cold market.
This business model takes skillsets to be successful.
Pro-tip. Take the time to learn the skills, invest in your business, your future self will thank you.
I have personally spent over 25K in my education. I say this not to brag, but to let you know that I invested so that you don't have to.
#4-Having Systems that Duplicate
This tip is a can be a complete game-changer for your business.
I have been around the network marketing space for years.
And this is by far the most important piece for growing your business.
For onboarding your new business partners. For decreasing your amount of time for training your team.
Having a system that duplicates, increases your ability to enroll in bulk.
To enroll effortlessly while on vacation.
These systems allow you to increase the speed of growth in your network marketing business.
It is vital that you create systems that will allow your team to launch, grow and scale their businesses with a step by step roadmap that encompasses every area phase of the network marketing journey.
That wraps up the 4 Tips. Let me know below which tip you are going to implement in your business this week.
If you are looking to join a successful network marketing team, that offers a step by step social selling roadmap, that has all the work done for you, then please email me at info@jenjonescoaching.com and we will evaluate working together or check out my Work With Me Page by clicking here.
That's it for today.
Wishing you much success in your journey.
JEN